Nitrate contamination of wáter, intended for human consumption, is a problem suffered by a large number of municipalities not only in the province of Granada. This is a widespread problem throughout Europe that needs both preventive measures and immediate solutions, that allow water consumption with the quality required by legislation. When the nitrate concentration exceeds 50 mg / l the water is declared "not suitable for human consumption".
Humilladero, municipality of the province of Malaga, is one of them. La Vega de Antequera is declared a "Vulnerable Zone to nitrate contamination", based on the Decree of 36/2008, of February 5, which designates vulnerable areas and measures against pollution by nitrates of agricultural origin. Its mayor, Mr. Miguel Asencio Espejo, concerned about this problem and the search for solutions for its population, attended on October 10, 2019 the Technical Conference on the LIFE ECOGRANULARWATER project that was held in the Diputación de Granada. This day explained in detail what the project consists of, which entities are involved, how it is intended to address the problem of water pollution by nitrates, through a biological system of lower cost than other existing technologies, and what have been the advances produced Until now. The LIFE ECOGRANULARWATER project (LIFE 16 / ENV / ES / 196) is a project funded by the LIFE Program of the European Union under the theme "Drinking water" in the 2016 call.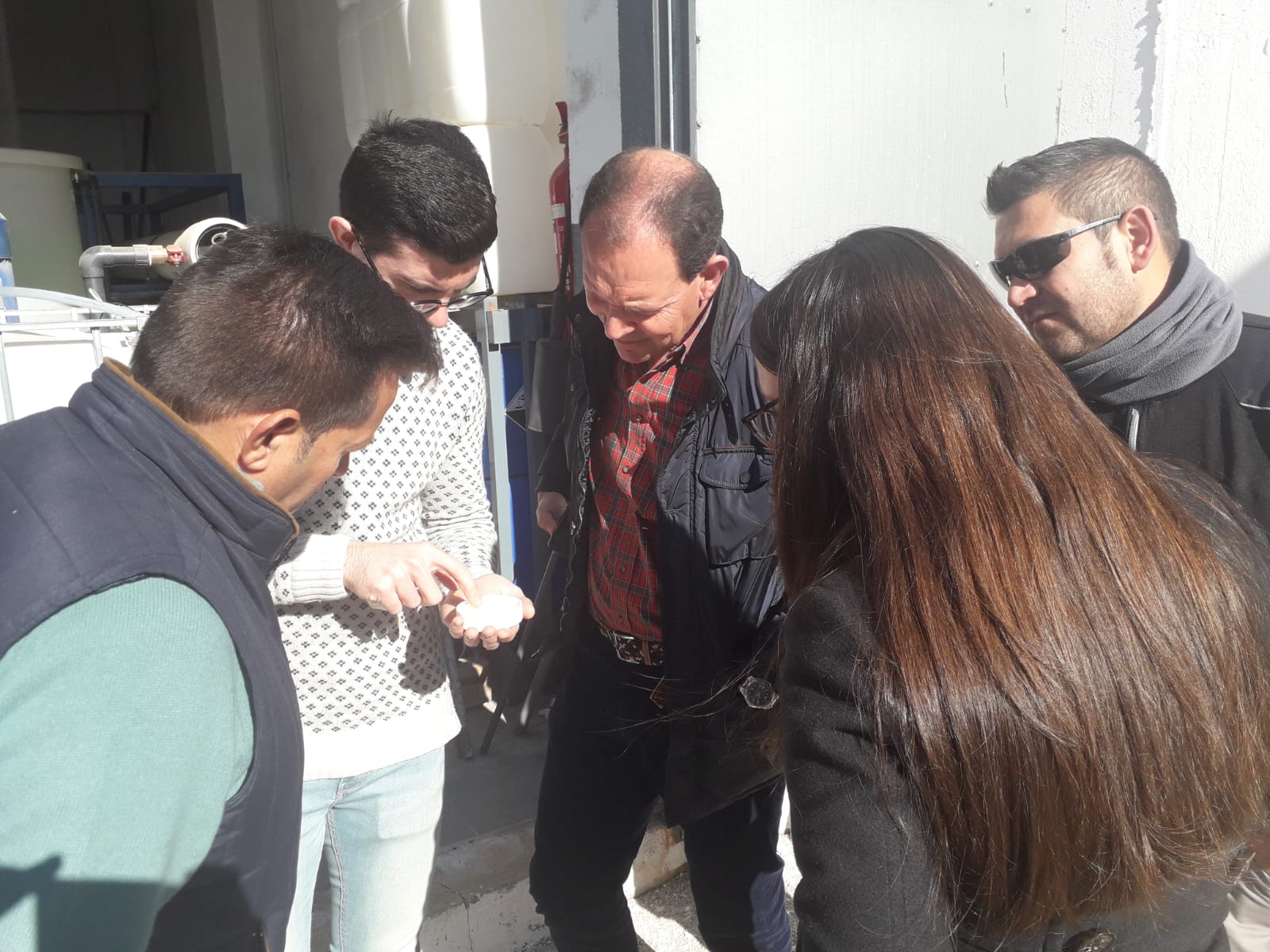 Due to the interest aroused by the project, the mayor has asked the Granada Provincial Council to visit the municipality of Torre Cardela, where the prototype that is currently in the monitoring and testing phase is installed. With the visit, the mayor wanted to know in detail the plant, see how it works and the results that are being provided to date. During the visit he was accompanied by the mayor of Torre Cardela, María Cleofe Vera, the Head of the Service of the Integral Water Cycle of the Provincial Council, as well as representatives of the University of Granada, a partner of the project and the Gedar company, interested in being part of it.
The data generated so far show that the biological system ECOGRANULARWATER works, and is capable of eliminating the nitrogen present in the water, with a yield above 70%. In the coming months it is expected to expand the number of bioreactors in order to increase the volume of potable water.
One of the results that is expected to be achieved with the project is to know the economic cost of the treatment of a cubic meter of water with this biological technology, so that it can be assessed by other municipalities as a solution to the problem of nitrates in drinking water.
All the information and the progress of the project can be found on the following website: https://www.lifeecogranularwater.com
You can follow us through:
Facebook (@LIFE-Ecogranularwater) y Linkedin (#Proyecto-LIFE-Ecogranularwater)