On March 21st, the project partners of the LIFE ECOGRANULARWATER Project have been visited by Borja Domínguez, the external monitor of Neemo in charge of the monitoring of this project framed in the drinking water topic.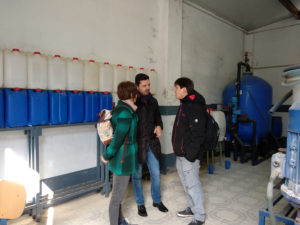 The day started with a visit to the drinking water supply facilities in Torre Cardela, a municipality of Granada Province where the new purification plant proposed in the Project for the removal of nitrates and other pollutants will be installed. Only representatives of the Provincial Council of Granada and the external monitor carried out the visit.
Later, a meeting with representatives of the rest of the Project beneficiaries took place at the Water Institute facilities of the Granada University, place where some experiences in a lab scale are being developed.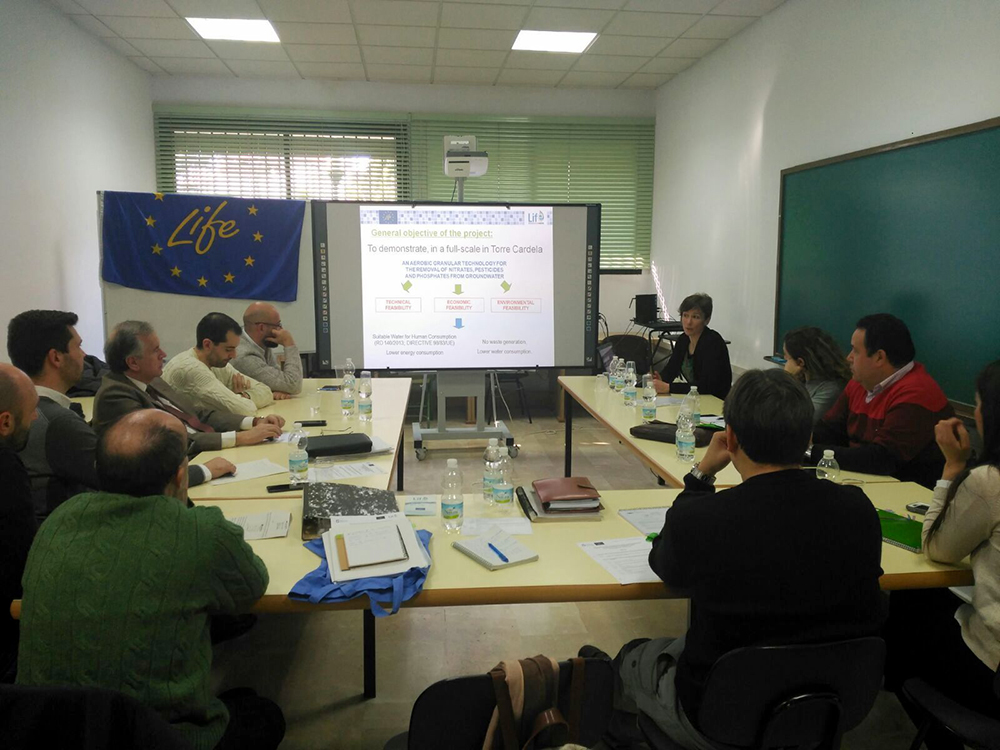 In the first part of the meeting, the monitor addressed financial, technical and administrative issues established in the LIFE Programme, as well as resolved and clarified all the doubts raised by the beneficiaries. The second part enabled the beneficiaries to inform him the progresses performed within the actions so far.
Finally, it took place a visit to the laboratory placed in the School of Engineering of Roads, Canals and Ports, where the largest experimental plant is operating. It will help to define the optimal operating conditions for the purification plant in a real scale.